Compensatory Versus Punitive Damages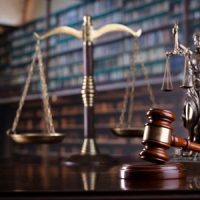 If you were one of the thousands of people who tuned in to the civil case between Johnny Depp and Amber Heard, you may be left with some questions about the jury's damages award, specifically regarding the difference between the compensatory damages award and the punitive damages award. To help clear things up, we've included a breakdown of the differences between the two types of damages below.
Compensatory Damages
Unlike criminal cases, civil claims are generally aimed not only at punishing the defendant, but at making the injured party "whole", or returning that person to his or her pre-injury status. Generally, this is achieved through the award of monetary damages in an amount that is equal to the victim's losses. These are known as compensatory damages and in Georgia, they are divided up further into special and general damages. The former refer to an injured party's accident-related financial losses, including those resulting from:
Medical bills;
Property damage; and
Lost wages.
The second category of compensatory damages are known as general damages and are less easy to quantify. These kinds of damages typically encompass losses like physical impairment, emotional distress from seeing a family member injured, or the toll that physical pain and suffering can take on a person. While not as simple to calculate, general damages are still an important aspect of an overall compensatory damages award. In the Depp vs Heard case, the jury awarded the plaintiff $10 million and the defendant $2 million in compensatory damages for their defamation claims. These amounts were much lower than what the parties were actually seeking ($50 million and $100 million respectively).
Punitive Damages
As we mentioned earlier, civil cases are mostly about compensating victims for their financial losses and not about punishing the defendant. There is, however, an exception to this general rule. Juries, as in the Depp vs Heard case are allowed to award what are known as punitive damages to a plaintiff. These damages, unlike compensatory awards, which are aimed at making a victim whole, are specifically intended to punish the defendant. In this case, in addition to the compensatory damages award, the jury chose to grant Johnny Depp $5 million in punitive damages.
However, Virginia, where the case was decided, has a damages cap of $350,000 on any punitive awards, so despite the jury's decision, Johnny Depp will only be entitled to his $10 million compensatory award, plus the punitive damages of $350,000. Georgia, like Virginia, has a damages cap on punitive awards, which are limited to $250,000, unless there is proof that the defendant is guilty of intentional harm or drunk driving.
Reach Out to Our Atlanta Personal Injury Lawyers Today
To find out what damages you could be entitled to following your own accident, please contact the experienced Jonesboro personal injury lawyers at Shiver Hamilton Campbell. Call us at 404-593-0020 or complete an online contact form to speak with a member of our legal team today. We are standing by to begin working with you through each stage of your case.
Sources:
law.justia.com/codes/georgia/2010/title-51/chapter-12/article-1/51-12-5-1
washingtonpost.com/arts-entertainment/2022/06/01/johnny-depp-verdict/