How Comparative Negligence Works In Georgia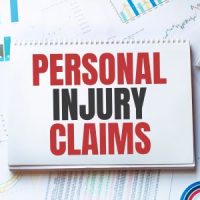 Many accident victims assume that if they were somehow at fault for their accident, they are unable to recover damages. This, however, is not always true, as Georgia courts apply a modified comparative negligence standard, under which some accident victims who contribute to their own injuries, can still recover compensation for a portion of their losses. If this all sounds a bit confusing, don't worry! We're here to clear up any confusion and help you get started on your own personal injury claim as soon as possible.
What is Negligence?
A person is negligent when he or she owes a duty of care to someone else, but fails to fulfill it, resulting in an injury. A common example involves drivers, who are legally obligated to exercise care when operating a vehicle by remaining alert and obeying all relevant traffic laws. Driving through a red light, speeding, or driving while distracted, for instance, constitute a breach of that duty, a breach that could open a driver up to liability if his or her actions resulted in an accident. Establishing negligence is critical to the outcome of a personal injury claim, as it dictates whether a person can recover financial compensation from the at-fault party.
What is Comparative Negligence?
In some personal injury cases, fault clearly belongs to one party and one party alone. In these situations, a personal injury claimant can expect to recover the full amount of his or her losses. However, fault for accidents isn't always clear-cut and it could turn out that both parties involved in an accident contributed in some way. In Georgia, this doesn't mean that both parties will be barred from recovery. This is due to the fact that Georgia adheres to a comparative negligence standard, which means that all of the parties to an accident can be found at fault, although at varying degrees.
There are, however, a few different theories of comparative negligence, one of which, the modified comparative negligence standard, applies in Georgia. Under this system, accident victims can still recover damages for their losses, even if they were partly at fault, but only if they are deemed to be 49 percent or less responsible for the accident in question. Once a person exceeds this number, he or she will be barred from recovering damages.
Applying the Modified Comparative Negligence Standard
Comparative negligence comes up in many car accident cases, where fault is often not completely one-sided. For instance, consider a motorist who sped through an intersection and collided with another driver, who had failed to check for oncoming traffic before pulling forward. Both drivers are somewhat at fault for the accident, as both had duties they were required to fulfill. The first driver was obligated to follow the speed limit and the second driver should have carefully checked his or her surroundings before pulling into the intersection. Establishing who was more negligent will be critical to the outcome of the case. Often, how fault is apportioned will depend on who is found to have exercised the least amount of care.
Schedule a Consultation Today
If you were injured in an accident for which you believe you were partly at fault, the dedicated Atlanta personal injury lawyers at Shiver Hamilton Campbell are here to help. Call 404-593-0020 today to set up a free consultation.
Sources:
law.justia.com/codes/georgia/2010/title-51/chapter-12/article-2/51-12-33
georgiacourts.gov/wp-content/uploads/2019/09/Apportionment-of-Damages-Terry.pdf