C&H Paving Truck Accident Results in Fatality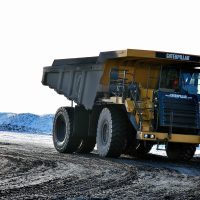 John Mckie was left dead as the result of a deadly truck crash in Appling on Wednesday, the Columbia County Sheriff's Office reports. The fatal car accident in Columbia County occurred on Cobbham Road in Appling, and was the result of a collision between a Ford F-150 and a dump truck. The dump truck involved in the incident is owned by C&H Paving. The driver of the truck suffered only minor injuries.
Although common, it is important to remember to exercise caution when near dump trucks on the road. According to the Federal Motor Carrier Administration, dump truck accidents that were serious enough to require a vehicle to be towed away increased by 9 percent in 2016, and there were nearly 5,500 accidents involving dump trucks that resulted in injuries. Dump trucks can weigh anywhere from 6,000 to over 33,000 pounds, and a collision with them can be life-threatening. As a result of their extreme weight, dump trucks are also more likely to be involved in rollover accidents – even when driving at slow speeds. Allowing space between your vehicle and dump trucks whenever possible can reduce the chances of a crash, especially when making sharp turns where the chances of a rollover are heightened.
Another factor that leads to dump truck accidents is the presence of time restrictions and deadlines that can be placed on the drivers, incentivizing them to drive faster in order to reach their performance goals. Therefore, it is important to be on the lookout for trucks engaging in behavior such as speeding, following other vehicles too closely, driving inattentively, and failing to monitor their blind spots, as these situations might have an increased chance of a wreck.
If you or someone you know has been involved in a truck accident, a truck accident attorney could help you. At Shiver Hamilton Campbell, our dump truck accident lawyers are experienced in dealing with wrongful death compensation and truck accident compensation claims and can fight for the justice you deserve.