Atlanta Man Dies in Boating Accident on Lake Oconee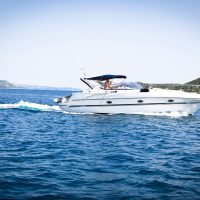 On Lake Oconee, a 27-year-old man named Ian Clough was tragically killed after being thrown off of a boat and struck by the boat's propeller. The 27-year-old was an avid traveler and had a passion for learning about other cultures. The victim was visiting Lake Oconee with a group of college friends from the University of Alabama.  The driver of the boat was charged with operating a vessel under the influence and for allowing a passenger to sit on the front of the boat. His family currently is requesting donations to start a scholarship program at his high school alma mater to send underserved student abroad to study.
Drunk boating can be extremely dangerous and can put everyone at extreme risk. According to the 2017 US Coast Guard Report of Recreational Boating Statistics, alcohol is the leading known cause of deadly boating accidents, contributing to 19 percent of boating accident deaths. Some other common causes of boating injuries including inattentive operation, improper lookout, inexperience, and machinery failure.
The summer is a great time for fun experiences with friends and family, but it is important to be safe in order to avoid a tragedy like the one on Lake Oconee. If you or a loved one has been involved in a boat propeller accident, be sure to call an experienced boating accident attorney or wrongful death attorney so that you can get the settlement that you and your family deserves. Losing a loved one in an accident is tragic and unexpected and you should not have to worry about seeking justice on your own. A dedicated boat accident attorney can assist you in this tragic time so that you can start to get your life on track.