Car Accident-Related Eye Injuries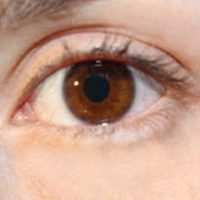 Eye injuries are rarely at the top of the list when motorists think about the types of injuries they could sustain in a car accident. This type of injury is, however, much more common than most people realize. Read on to learn more about the kinds of eye injuries that many accident victims sustain and how they can go about seeking compensation for those injuries.
How Do Eye Injuries Occur?
The eyes are actually very vulnerable and in the event of a collision, could be injured after:
Striking the dashboard, steering wheel, or other hard object inside the vehicle;
Being struck in the face by flying debris;
Being cut by shards of broken glass or metal;
An airbag deploys and strikes a victim's face;
Sustaining a head injury that affects the vision; and
Undergoing violent shaking that often accompanies serious collisions.
Car accidents are violent, brutal events and any impact to the face could end up causing serious injuries to the eyes. We've listed a few of the most common below.
Common Eye Injuries
The most common eye injuries sustained by car accident victims fall under the following categories:
Corneal abrasions, which involve the scratching of the outer layer of the eye;
Eye lacerations caused by pieces of glass, metal, and other sharp objects that could cut, or even penetrate the eye;
Orbital fractures, which involve the fracture of the supportive bone that surrounds and protects the eye;
Retinal detachment, which can occur as a result of blunt force trauma, penetration of the eye, and even violent shaking; and
Chemical burns, which can occur if the victim has a reaction to the chemicals released from an airbag upon deployment.
How these injuries are treated varies depending on the type of injury. A corneal abrasion, for instance, will usually heal within a few days, requiring cleaning and either antibiotic drops or an ointment to prevent infection. A detached retina, on the other hand, won't heal on its own, but requires surgical repair.
Eye Injury Symptoms
The kinds of symptoms that a person experiences will depend on the type of eye injury that he or she sustained. Retinal detachment, for instance, typically manifests as reduced peripheral vision and a shadow over one's field of vision. Corneal abrasions, on the other hand, while painful don't usually cause a loss of vision. Car accident victims who think they may have sustained an eye injury should also keep an eye out for:
Swelling or bleeding around or in the eyes;
The onset of blurry vision;
Dizziness;
Sudden flashes of light;
Sensitivity to light; and
Chronic headaches.
If you were involved in a car accident and experienced any of these symptoms, you should visit an eye specialist immediately. This will ensure that you start getting treatment as soon as possible, but can also help you link the injury to a particular accident if you later decide to file a claim.
Call Shiver Hamilton Campbell Today
Diagnosing and treating an eye injury can be costly and even after receiving treatment, a person could suffer from permanent vision loss. For help seeking compensation for your own accident-related eye injuries, reach out to the dedicated Atlanta car accident lawyers at Shiver Hamilton Campbell today by calling 404-593-0020.
Sources:
ncbi.nlm.nih.gov/pmc/articles/PMC3037036/
nei.nih.gov/learn-about-eye-health/eye-conditions-and-diseases/retinal-detachment