Avoid Making These Mistakes After A Truck Accident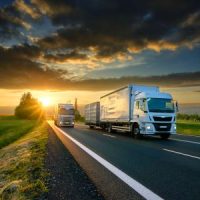 Even those who weren't at fault for their truck accidents could still end up jeopardizing the success of their cases if they make a few notable mistakes. Fortunately, by becoming aware of these mistakes ahead of time, accident victims can take steps to avoid them in the event of a crash.
Failing to Call the Police
This usually isn't an issue in most truck accident cases, which are often severe and so almost always result in a call to the police, even if not one made by the parties involved. Taking this step is important, as the police can help with life-saving measures, but will also start investigating the cause of the accident and will eventually write a report about the accident. This report can then play a crucial role as evidence in a case regarding a truck driver or trucking company's liability for the crash, as it will contain information about eyewitnesses, statements made by the parties involved, and details about physical evidence at the scene of the accident.
Failing to Follow-Up with Medical Treatment
Once a person obtains a diagnosis and initial treatment after a crash, he or she may feel tempted to skip follow-up appointments or to miss taking part in rehabilitation, like physical therapy, which can be time-consuming, expensive, and painful. Skipping medical care, however, should always be avoided after an accident, as any indication that a victim isn't following doctor's orders can be used by a defense's legal team to argue that an injury isn't as severe as is being claimed, or that it was worsened because the plaintiff failed to continue getting treatment. This can have dire consequences for the ultimate success of a truck accident claim. If still able to recover compensation, a plaintiff's total award could also end up drastically reduced.
Relying on Your Memory
Accidents, especially involving trucks, are extremely traumatic and it can be easy to forget the details of the crash as time goes on. Truck accident victims should be sure to document their damages by taking photos of the accident scene and the damaged vehicles, noting the position and length of skid marks on the roads, and writing details about road conditions, weather, and even traffic signals and nearby signs. This evidence is much more reliable and can provide objective proof of what happened on the day in question. Those who attempt to rely solely on their memory risk forgetting something important that could make or break their case.
Talking to Other People About the Crash
Talking to other people or posting on social media has sounded the death knell for countless people who could have filed successful truck accident claims. Anything said by a plaintiff can be used against him or her at a later date. Even something as innocuous as a social media post or photo could be used by a defendant to argue that an injury isn't severe or is even being faked by the plaintiff.
Reach Out to Our Dedicated Savannah Truck Accident Attorneys
An experienced Savannah truck accident lawyer can help you avoid the mistakes that will prove most damaging to your legal claim. Call Shiver Hamilton Campbell at 404-593-0020 today to learn more about how we can help you seek compensation for your accident-related losses.
Sources:
forbes.com/advisor/car-insurance/what-to-do-after-accident/
huffpost.com/entry/could-social-media-impact_b_9858366