Are There Any Recalls on Your Vehicle?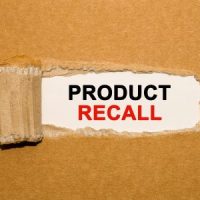 While vehicle manufacturers are legally required to carefully test their products, an alarming number of unsafe vehicles make it onto the road every year. Often, manufacturers realize too late that a vehicle is suffering from some sort of defect (sometimes after a victim already experiences an injury as a result). In these cases, manufacturers can issue recalls, where affected parties can take their vehicle in for a free repair. While many people don't worry too much about recalls, it's a good idea to remain aware of the possibility of a recall and to have an understanding of what steps to take if your vehicle does end up being affected. Read on to learn more about how to confirm whether your own vehicle is subject to a recall.
Check Your Local Car Dealership 
If you hear news of a recall on your model of vehicle you should consider reaching out to your local dealership or manufacturer. Most vehicle manufacturers provide recall information on their websites or through customer service lines. Be sure to have your Vehicle Identification Number (VIN) on hand when you call so that the dealership's employee can quickly confirm whether or not your vehicle is subject to a recall.
Check the NHTSA Website
 Another way to find out whether your vehicle has been recalled is to check with the National Highway Traffic Safety Administration (NHTSA). This agency provides detailed information about recalls on its website, where owners can also find recent press releases and other resources related to recalls. This page is updated often, so it's a good idea for those who suspect that their vehicle is being recalled to check the website regularly.
Reach Out to the Department of Revenue 
If you hear news of a recall, you can also contact the Georgia Department Revenue for news of recent recalls. Georgia's website allows users to search for safety recalls (using their VIN) that were conducted over the last 15 years by major automakers and motorcycle manufacturers.
Check the Mail 
Many vehicle manufacturers and dealerships also often send out notices to vehicle owners once a recall has been issued for a particular model of car. Be sure to read through your notice carefully, as it will provide you with instructions on what steps to take next to get your car repaired or replaced.
Product Liability Claims 
Unfortunately, some recalls occur too late to prevent an accident and subsequent injury. In these cases, injured parties are often able to seek compensation from the manufacturer by filing a product liability claim. These claims attempt to compensate accident victims for a manufacturer's negligence in designing, testing, or manufacturing a defective vehicle. Recoverable damages include compensation for medical bills, lost wages, property damage, and pain and suffering.
Call for a Free Consultation 
If you were injured in a car accident because of a vehicle defect, don't hesitate to call the experienced and compassionate Marietta car accident lawyers at Shiver Hamilton Campbell for help. You can contact our office to discuss the details of your case by calling 404-593-0020 or by filling out one of our online contact forms.
Sources: 
nhtsa.gov/recalls
dor.georgia.gov/vehicle-safety-recall