Are Members Of A "Joint Venture" Jointly Liable For A Car Accident?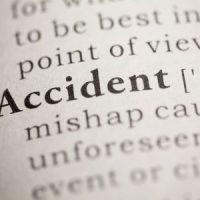 An employer is typically liable for torts caused by their employees acting within the scope of their employment. This is a basic principle of Georgia personal injury law. In plain terms, if a person driving a vehicle on behalf of Company A runs a red light and hits you in the intersection, then Company A is legally responsible for your injuries.
In some cases, there may be other parties who are jointly liable for an accident. For example, if two or more entities are part of a "joint venture," each member of that venture can be legally responsible for the negligence committed by another member. But determining whether a joint venture exists can be tricky. The mere fact that two entities have a contractual relationship does not, in and of itself, create a joint venture. Indeed, the Georgia Court of Appeals recently explained that a joint venture requires some element of "mutual control" to trigger joint liability.
Georgia Court of Appeals: "Mutual Control" Necessary to Establish a Joint Venture
The Court of Appeals addressed this issue in the context of a personal injury claim brought against two governmental entities. In Driskell v. Dougherty County, an employee with the City of Albany allegedly caused a rear-end accident with the plaintiff while driving an official vehicle. The plaintiff subsequently sued the City of Albany as well as Dougherty County and the employee.
It was Dougherty County's status as a co-defendant that led to the Court of Appeals' decision. The employee worked as a code enforcement official. Dougherty County and the City of Albany had previously signed an "intergovernmental agreement" that required the City to provide code enforcement services for the County. The City then hired the employee to help provide those services.
The plaintiff alleged this intergovernmental agreement effectively created a joint venture between the City and the County, making both liable for the employee's negligence. A trial court rejected this argument and dismissed the County as a co-defendant. The Court of Appeals then affirmed that ruling.
More precisely, the Court of Appeals made it clear that "mutual control" is necessary to establish a joint venture. The Court overruled a 1988 decision that suggested otherwise. And as far as this case went, the appellate court said there was no evidence that the County had any "control" over the employee's hiring or activities. The County did not directly supervise the employee's work. The City had such authority, and as such it was still a proper defendant. But the County was legally blameless.
Speak with an Atlanta Personal Injury Attorney Today
There are many complex legal questions that may arise following even a "simple" rear-end collision. That is why it is important to work with an experienced Atlanta car accident lawyer. Contact Shiver Hamilton Campbell today to schedule a free consultation with a member of our team.
Source:
scholar.google.com/scholar_case?case=17193818040592595724