What Is A "Duty Of Care" In A Personal Injury Case?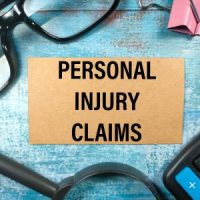 Personal injury lawsuits must always be based on some violation of a "duty of care" owed by the defendant to the plaintiff. For example, anyone who operates a car or truck has a legal duty to drive in a reasonably safe manner and follow the traffic laws. So if a driver runs a red light and plows into another vehicle, they have violated that duty of care and may be held liable for the victims' injuries. In some cases, a duty of care may also be created by a contractual relationship between the parties or imposed by a state or federal regulatory agency.
Federal Judge Dismisses Truck Driver's Lawsuit Against Leasing Company
Proving a duty of care is essential to any successful personal injury claim. To illustrate, consider this recent decision from a federal judge in Atlanta, Moorehead v. Ryder Truck Rental, Inc. In this case, the court dismissed a personal injury lawsuit arising from an accident involving a delivery truck driver.
The defendant worked for a company called McLane, which was not a party to this litigation. (Personal injury claims against employers are normally resolved through workers' compensation, not civil litigation.) McLane leased its delivery trucks from the defendant. One day, the plaintiff had completed his delivery and was working inside the truck when an e-track–a metal rail strap used to secure cargo–came loose. The truck's cargo subsequently fell onto the plaintiff, injuring him.
The plaintiff filed a personal injury lawsuit under Georgia law against the defendant. The lawsuit alleged that the defendant was legally responsible for maintaining the e-track and its failure to do so caused his injuries. In response, the defendant argued it was not responsible for installing the e-track–that was done by the truck's manufacturer–and that it had a policy of repairing any e-tracks if they were reported damaged. Additionally, McLane's contract with the defendant required the defendant to "perform preventive maintenance inspections on all trucks and trailers" approximately every three months.
The judge ended up dismissing the plaintiff's lawsuit at the summary judgment stage, holding the defendant did not owe the plaintiff any legal duty under the facts presented. The plaintiff could not claim such a duty based on his employer's contract with the defendant, the judge said. Although there are situations where a third party may benefit from a contract, the terms of this agreement created "no enforceable duty." Nor did the defendant have any duty under federal or state law to maintain the e-tracks in a specific manner. There were such regulations applicable to commercial motor carriers and their employees, but not to companies that simply lease trailers to motor carriers.
Contact an Alpharetta Personal Injury Lawyer Today
An accident can leave you with thousands of dollars in lost wages and unpaid medical bills. So if your injuries were the result of another party's negligence, you have the right to take prompt legal action. If you need to speak with a qualified Atlanta personal injury attorney, contact Shiver Hamilton Campbell today to schedule a consultation.
Source:
scholar.google.com/scholar_case?case=5210441671287864026