Will My Personal Injury Case Be Decided In State Or Federal Court?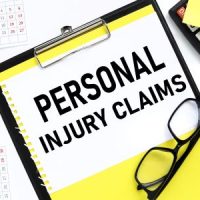 A lawsuit may be heard in either state or federal court. There are specific rules governing which cases are heard where. For example, personal injury cases typically fall under state law and are therefore normally heard in state court. But a federal court can hear a state-law personal injury case under certain conditions as well.
Many defendants elect to transfer or "remove" a case from state to federal court if they are able to do so. It is often thought that the procedural rules are friendlier for defendants, especially corporate defendants. Plaintiffs, in contrast, often want to keep their cases in state court.
Understanding "Diversity of Citizenship"
One requirement for removal of a lawsuit is "diversity of citizenship." This basically means that the plaintiff and the defendant are residents of different states. For example, say you are involved in a car accident. Both you and the other driver live in Georgia. There is no diversity of citizenship here, so your case must be heard in state court.
Now let's say you are in an accident involving a delivery truck. You sue both the driver and their employer. The driver lives in Georgia, but the employer is a company based in Florida. Once again, your case would stay in state court because at least one defendant lives in the same state as you, and federal rules require a "complete" diversity of citizenship.
Judges Will Reject "Fraudulent Joinder" of Co-Defendants
You cannot simply add an in-state defendant to your personal injury lawsuit just to keep your case in state court. This is known as a "fraudulent joinder." And it can lead a federal court to retain jurisdiction over your case following a defendant's removal.
Here is an example taken from an actual lawsuit. In McNealy v. Johnson, a Georgia plaintiff was injured in a collision with a tractor trailer. The plaintiff alleged the driver of the tractor trailer made an illegal right turn, which set off a chain reaction of vehicles that ultimately threw the plaintiff into the air and onto his back.
The plaintiff named the driver and his employer, both non-Georgia residents, as defendants. He also named a third defendant, a company called Del Mar, which he alleged also "employed" the driver. The defendants removed the case to federal court. The plaintiff then moved to return (or remand) the case to state court on the grounds that Del Mar was a Georgia resident.
The judge denied the motion to remand, finding the addition of Del Mar was a fraudulent joinder. The judge explained that Del Mar was merely a "holding company" that owned a share in the co-defendant that employed the driver. Del Mar had no contractual relationship with the driver and thus could not be held vicariously liable for his negligence. And since the plaintiff had no valid claim against Del Mar, and the only remaining defendants lived outside of Georgia, the case would remain in federal court.
Contact a Forsyth County Accident Lawyer Today
Even seemingly straightforward personal injury claims may involve complex legal questions. That is why it is important to work with a qualified Atlanta personal injury attorney if you have been injured in an accident. Contact Shiver Hamilton Campbell today to schedule a free consultation.
Source:
scholar.google.com/scholar_case?case=14558265009542324677