When Should I File A Lawsuit After A Georgia Car Accident?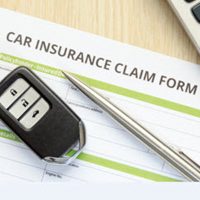 Car accidents can leave victims struggling with physical injuries that are very expensive to treat. It should come as no surprise then, that one of the first questions that injured drivers ask is where they can go for compensation for their crash-related losses. The situation can seem particularly frustrating for those who bore no fault for their accidents, but were the victims of someone else's negligence or recklessness. Most car accident claims go through insurers, who reimburse injured parties for their medical expenses and other losses. It is, however, sometimes an option to file a personal injury lawsuit against the at-fault driver directly.
The Insurance Settlement is Too Low
Going to trial for a car accident case can be expensive and time-consuming, so injured parties should be sure to look at all of their options before going this route. There are, however, some reasons why going to court should be a claimant's next step, one of which is if the settlement being offered by the insurer is simply too low to cover the claimant's losses. Unfortunately, this happens all the time, as most insurers are only worried about their bottom line and how little they can offer per claim. If this happens to you, be sure to carefully assess your offer and if it is too low, make a counteroffer. If this is rejected, you can go ahead with a personal injury lawsuit.
Your Expenses are Too High
Accident victims with mounting medical bills who are unable to work for weeks or months while they recuperate from their injuries may also need to file a lawsuit simply to obtain the type of financial recovery that will allow them to move on with their lives. Claimants should carefully examine their expenses and compare them to what is being offered in a settlement. If the offer won't cover the losses and the settlement amount has already been contested, then going to court may be the injured party's best option for recovery.
You Weren't At Fault for the Crash
Another time that drivers should think about filing a lawsuit after a car accident is when they weren't at fault for the crash, as these individuals have the highest likelihood of succeeding in court. The more evidence a person has, the stronger his or her case will be, especially when that evidence indicates that fault lies only with one party.
Negotiations with the Insurers Failed
It's usually in an injured party's best interests to at least attempt to negotiate a settlement before taking a case to court. If, however, someone isn't receiving fair settlement offers, negotiations have stalled, or there is evidence that the insurer is acting in bad faith, then it may be time to consider a lawsuit.
Georgia Car Accident Lawyers
In Georgia, car accident victims only have two years from the date of their accident to file a lawsuit. While this may seem like plenty of time, you'd be surprised how quickly it goes. To ensure that your own claim isn't dismissed due to a failure to file before the statute of limitations, call the dedicated Atlanta car accident lawyers at Shiver Hamilton Campbell today.
Sources:
oci.georgia.gov/insurance-resources/auto/auto-claim-tips
law.justia.com/codes/georgia/2020/title-9/chapter-3/article-2/section-9-3-33/