What To Do When An Insurer Makes You An Unfair Settlement Offer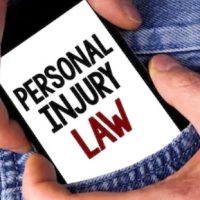 Going to trial after an accident can be time-consuming and expensive. For these reasons, most people are more than happy to avoid litigation and enter into settlement proceedings. This will involve the negotiation of a settlement amount, which the at-fault party's insurer consents to pay in exchange for the claimant agreeing to forego legal action in the future. Unfortunately, many insurers start off the settlement process by making an unfairly low offer in the hopes that a claimant will be so desperate to start paying off medical bills and other expenses that he or she will accept it right away. This, however, is not the only option available.
Evaluate the Offer
When negotiating a settlement with an insurer, it's important for the claimant to keep a level head and to retain a clear picture of what is needed to cover his or her accident-related losses. Upon receiving an offer, it's important to carefully evaluate it to see if it meets the claimant's needs. Even if it isn't enough to cover the claimant's losses, he or she need not go straight to court, but can send a response to the insurer.
Send a Counteroffer
If, after reviewing the initial offer, a claimant decides that it isn't sufficient to cover his or her losses, then that person can submit a written response to the company. This answer should acknowledge receipt of the offer and contain details about why the amount is insufficient to cover the claimant's losses. This is a good opportunity to lay it all out for the insurer, so that it knows exactly what kinds of physical pain, loss of property, and lost wages the claimant has experienced. At this point, a claimant can also make a counteroffer with a number that he or she believes adequately represents his or her losses. It's usually okay to ask for a bit more than a claimant would expect at this point, as it gives the insurer more room to make a counteroffer of its own.
File a Lawsuit
If the insurer denies the counteroffer outright, or makes another absurdly low offer, then the claimant can consider going to court. When filing a lawsuit against an insurance company, it's a good idea to have a lawyer on one's side who can not only gather evidence and formulate convincing arguments, but who can present those arguments to a judge or jury. While there is a risk that the claimant will be unsuccessful and won't receive anything to compensate him or her for accident-related damages, it is also possible that the injured party could recover much more than the settlement amount, as juries are often more willing to make generous awards.
Talk to an Atlanta Personal Injury Lawyer
Negotiating a settlement with an insurer is rarely easy, especially for an accident victim who is still suffering from his or her injuries and just trying to make ends meet. For help seeking the compensation that you deserve, call 404-593-0020 and set up a meeting with one of the dedicated Marietta personal injury lawyers at Shiver Hamilton Campbell today.
Sources:
law.justia.com/codes/georgia/2020/title-9/chapter-11/article-8/section-9-11-67-1/
law.justia.com/codes/georgia/2010/title-33/chapter-4/33-4-6