Recovering Compensation After A Single Vehicle Accident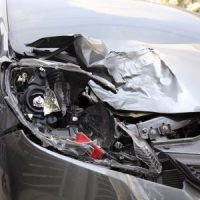 When a person is involved in a car accident with another driver, he or she will usually file a claim with the insurance company of the at-fault motorist seeking compensation for medical bills and vehicle repair costs. Recovering after a single vehicle accident, however, is usually a bit more difficult. It is not, however, impossible, especially with the help of an experienced attorney.
Common Causes of Single Vehicle Crashes
While upon initial consideration, it can seem like there is no negligent party to file a legal claim against after a single vehicle crash, this isn't always true. This is because, while a crash could be the result of the injured party's own negligence, like driving while distracted or speeding, it could just as easily have been caused by:
Bad weather;
Attempting to avoid striking an animal or pedestrian;
Poor road conditions;
Attempting to avoid another reckless motorist; or
A vehicle malfunction.
The ultimate cause of an accident will play a very important role in determining whether an accident victim can hold anyone else responsible for a single vehicle crash.
Potentially Liable Parties
There are actually quite a few individuals and agencies who could be held liable for a single vehicle crash, including:
A truck driver with an unsecured load, if the victim crashed in an attempt to avoid falling objects;
A government agency responsible for maintaining the road, highway, or interstate where the accident occurred;
A vehicle parts manufacturer, if the accident was the result of a malfunctioning or defective part;
Pedestrians and cyclists, if their failure to follow the rules of the road caused the accident victim to crash; or
A reckless driver, who was speeding or weaving in and out of traffic in such a way that the victim had to swerve out of the way to avoid a collision.
When the cause of a crash can be identified, the at-fault person, company, or agency could be held liable for the victim's losses, which could include compensation for medical bills, lost wages, property damage, and even pain and suffering. Recovering reimbursement for these losses, however, will require strong evidence of fault. This could include everything from accident scene photos and footage from nearby traffic and security cameras to eyewitness testimony and accident reconstruction models. For help conducting an investigation into the cause of your own car crash, call our legal team today.
Contact an Experienced Atlanta Car Accident Lawyer
Pursuing reimbursement for accident-related losses after a single vehicle crash isn't always easy, even when the driver wasn't at fault for the accident. In these cases, having an experienced Atlanta car accident lawyer on your side can make all the difference to the success or failure of your claim. For a free evaluation of the strengths of your own case, please call our legal team at Shiver Hamilton Campbell today. You can reach us by calling 404-593-0020 or by sending us an online message. We know that being involved in any kind of car accident is traumatic. Fortunately, you do not need to go through this ordeal alone.
Sources:
law.justia.com/codes/georgia/2010/title-51/chapter-1/51-1-11-1
law.justia.com/codes/georgia/2020/title-51/chapter-12/article-1/section-51-12-4/