Were You Involved In A Fixed-Object Collision?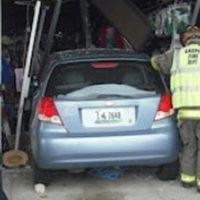 Not all car accidents involve multiple vehicles. Some, for instance, qualify as single vehicle crashes, which occur when someone collides with a fixed object. These kinds of accidents are more common than most people know. In fact, according to the National Highway Traffic Safety Administration (NHTSA), as many as 15 percent of all car crashes in the U.S. involve a fixed object. These kinds of crashes should not be taken lightly just because they don't involve other vehicles, as the injuries and property damage can still be significant. Furthermore, it is not always the driver of the vehicle who is at fault for these kinds of crashes, which can also be attributed to vehicle manufacturer or third party negligence.
What is a Fixed-Object Crash?
A fixed-object crash, as the name suggests, involves colliding not with another vehicle, but with a non-transient object. Certain fixed objects tend to be involved in car accidents more often than others, including:
Buildings;
Fences and walls;
Telephone and light poles;
Guardrails;
Traffic lights;
Road signs;
Shrubbery and trees;
Curbs, culverts, and ditches;
Embankments and bridges; and
Mailboxes.
Collisions with immovable objects can still result in severe injuries, as there is very little give in these kinds of crashes, meaning that vehicle occupants must suffer the full force of impact.
Liability for a Fixed-Object Accident
While many people assume that a driver who strikes an immovable object, like a building, fence, or telephone pole was at fault for a crash, the reality is that this is not always the case. Some of these accidents, for instance, are the result of mechanical failure caused by a defective vehicle part, like the brake system or steering components. In these cases, the manufacturer responsible for the design or production of the part could be held legally liable for the accident, being required to compensate the victim for his or her medical bills, lost wages, property damage, and pain and suffering. Other potentially liable parties include:
Property owners who own property near roadways and who failed to keep those premises free of debris or overgrown foliage;
Government agencies that failed to properly design or maintain the roadway; and
Trucking companies, if one of their drivers forced the accident victim off the road.
Injured parties who can demonstrate that one of these individuals or entities were responsible for their accident could be entitled to damages, including reimbursement for medical expenses, vehicle repair or replacement costs, and lost wages.
Call for a Free Consultation
At Shiver Hamilton Campbell, we know that single-vehicle accidents can be just as severe as crashes that involve multiple parties. Determining responsibility for these kinds of crashes can, however, be complicated, so if you were hurt in a single-vehicle collision and need help recovering compensation, don't hesitate to call our experienced Roswell car accident attorneys at 404-593-0020 today for advice. You can also reach a member of our legal team by completing one of our brief online contact forms.
Sources:
cdan.dot.gov/SASStoredProcess/guest
law.justia.com/codes/georgia/2020/title-51/chapter-12/article-1/section-51-12-4/