Tips For Talking To Your Insurer After A Car Accident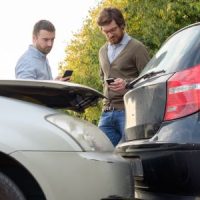 Recovering compensation after a car accident usually starts with filing a claim with your insurance company. It can, however, be difficult to know what and how much to say to insurers. You want to convey the necessary information without saying or doing anything that will damage your claim. Read on to learn more about the dos and don'ts of talking to your insurer after a Georgia car accident.
Remain Calm
Being involved in a car accident is a stressful experience and it is easy to allow that stress to affect your conversation with your insurer. Remember to take a deep breath, remain calm, and stay focused on conveying only the facts of the accident. By becoming upset and emotional, you risk saying something that you'll later regret or just giving the wrong impression regarding what happened on the date in question.
Avoid Giving Details About Your Injuries
While it can be tempting to vent to your insurer about your accident-related injuries, doing so usually isn't a good idea, as you really don't have an idea of how severe they are at this point. Instead, when you first talk to your insurer, tell them only that you have injuries and that you will document them as you learn more. Disclosing your injuries too soon can limit your options in the future when it comes to settlement offers.
Keep Records and Take Notes
Documenting your accident is vital to the success of your claim. Be sure to keep records and take notes of your conversations with insurers. Remember to write down who you spoke with and to take note of details about the conversation. This information can play an important role in later settlement negotiations, putting you in a better position to challenge adjusters on any untrue claims.
Don't Settle Immediately
Your insurer may make you an early settlement offer soon after you speak. While it can be tempting to accept these offers early, going this route can have significant repercussions later. It's important to fully value your claim before agreeing to any resolution with your insurer. Be sure that you have a good idea of what the claim is worth and to thoroughly explore your damages and legal options. An attorney can help make this process a lot easier.
Keep it Brief
While your insurer will undoubtedly be friendly when you speak, don't forget that their bottom line is to save money, so while they may seem well-intentioned, it's important to stay focused on your own interests. Try to avoid chatting with your adjuster and refrain from offering unrelated details about your life, as this could be used against you at a later date.
Ask About Next Steps
It's also important to speak with your insurer about what your next steps will be. This will help ensure that you follow the right process when filing a claim and that the insurer is held accountable for investigating and processing your claim quickly and fairly.
Set Up a Consultation Today
At Shiver Hamilton Campbell, our dedicated Atlanta car accident lawyers are happy to speak to your insurer on your behalf, ensuring that your legal interests are protected. Call us at 404-593-0020 to learn more.
Sources:
forbes.com/advisor/car-insurance/what-to-do-after-accident/
usatoday.com/story/money/personalfinance/2016/03/06/tips-talking-your-insurance-company-after-car-accident/80802080/