Time Limits for Filing a Slip and Fall Claim in Georgia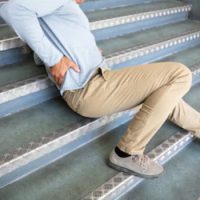 Being injured in an accident can leave victims grappling with a lot of different and equally important things at once. They may, for instance, need to obtain medical care and follow through with a treatment plan, all while arranging to take time off from work, making plans for childcare, and staying current on household bills and expenses. This can leave injured parties little time or energy to deal with legal matters, like filing insurance claims. Unfortunately, failing to act within a certain amount of time can seriously endanger personal injury cases. Read on to learn more about the time limits that claimants will need to comply with when pursuing a slip and fall case.
The Statute of Limitations in Georgia 
Every state has its own rules regarding how long a person has to file a personal injury claim. These limits are known as statutes of limitations and they largely dictate how and when a case is resolved. In Georgia, those who are injured in accidents generally have two years from the date of that accident to file a claim. While this may seem like plenty of time, many accident victims are surprised at how fast the time passes, especially when they are dealing with a myriad of related issues. It's also important to note that the two year statute of limitations only applies to legal claims. The amount of time that a person has to file an insurance claim, for instance, is usually much shorter and will vary depending on the company's policy.
Exceptions to the Two Year Statute of Limitations 
There are certain exceptions to the two year Georgia personal injury deadline. For instance, if the accident occurred on government owned property, like a government building, public park, or a city road or sidewalk, a claimant will likely need to file much sooner, usually within one year of the accident. In other cases, the statute of limitations clock can actually pause, giving a victim more time to file. Victims who were minors at the time of their accident, for example, often have additional time to submit a claim. In the event that a person passes away as a result of his or her injuries, the statute of limitations for filing a wrongful death case would start not on the date of the accident, but on the date that the victim passed away.
If you were injured in a slip and fall accident, it's important to take action to protect your legal rights. Failing to take prompt action within Georgia's statute of limitations could result in the dismissal of a claim and the loss of any opportunity to recover compensation for an accident-related injury.
Call Today for Help with Your Slip and Fall Claim 
At Shiver Hamilton Campbell, our experienced Roswell slip and fall attorneys know how stressful and frightening it can be to suffer an accident-related injury. Fortunately, you do not have to go through the claim filing process on your own. For help, call us at 404-593-0020 and set up a free consultation with a member of our legal team. You can also reach us via online message.
Sources: 
law.justia.com/codes/georgia/2014/title-9/chapter-3/article-2/section-9-3-33#:~:text=Actions%20for%20injuries%20to%20the,
law.justia.com/codes/georgia/2020/title-50/chapter-21/article-2/section-50-21-26/