Speed-Related Traffic Fatalities On the Rise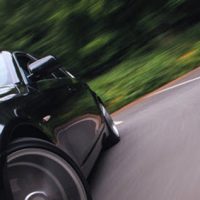 Our nation's roads have become increasingly dangerous in recent years, with aging infrastructure, poor design, and more cars on the road all contributing to hundreds of thousands of accidents every year. Driver error, however, continues to be the primary cause of most car accidents in the U.S., with speeding regularly topping the list of the most dangerous driving behaviors.
A Widespread and Alarming Trend 
While many states have passed a host of new laws to address distracted driving in recent years, far less attention is being paid to a concern that is potentially more pressing, speeding. According to the National Highway Traffic Safety Administration (NHTSA), speeding-related accidents are on the rise across the country. Alarmingly, for three consecutive years there has also been an increase in speeding-related fatal collisions, with the number of fatalities increasing by eight percent between 2020 and 2021 alone. In fact, speeding is thought to account for more than one-third of fatal car accidents in the U.S.
How Dangerous is Speeding? 
Speeding, of the many types of risky driving habits in which a driver can participate is one of the most dangerous, as it:
Makes it far more likely that a driver will lose control of a vehicle;
Increases stopping distance;
Reduces reaction time and maneuverability;
Lowers the effectiveness of airbags and seatbelts; and
Increases crash severity.
These factors all make it more likely that someone who is speeding will also be the cause of an accident. Unfortunately, the injuries caused by speeding-related accidents are almost always severe, with occupants forced to experience more significant blunt force impact. This is why so many injuries resulting from speeding-related accidents end up being fatal.
Proving that Speed Was the Cause of Your Crash 
Because speeding accidents occur so quickly, proving fault based on eyewitness testimony can be difficult. Fortunately, there are other ways to prove that someone else's speed was the cause of a crash. Many vehicles, for instance, are equipped with electronic data recorders (EDRs), which record details about a vehicle's speed both before and during a crash, as well as information about braking and acceleration. Recordings from nearby traffic, security, or dashboard cameras can also help establish how fast a driver was going before an accident. Even the severity of vehicle damage can provide clues as to speed prior to and during a collision, as vehicle manufacturers often provide collision ratings that show how much damage occurs at specific speeds. Even skid marks can be measured and used to reconstruct speed at the time of a crash. Once this has been established, an accident victim could be entitled to compensation for his or her medical bills, lost wages, and vehicle damage.
Were You Injured in a Speeding-Related Accident? 
To speak with an experienced Savannah car accident lawyer about investigating the cause of your own crash, please call Shiver Hamilton Campbell at 404-593-0020. You can also set up a free consultation by sending us an online message.
Sources: 
nhtsa.gov/press-releases/speed-campaign-speeding-fatalities-14-year-high#:~:text=
wtvm.com/2023/07/12/operation-southern-slow-down-georgia-alabama-participate-annual-traffic-campaign/