The Records You'll Need To Build A Case Against A Trucking Company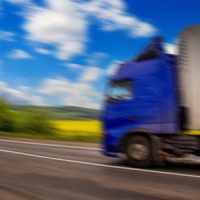 When accident victims file an insurance claim or a personal injury lawsuit, their ultimate goal is to obtain monetary compensation for accident-related financial losses. However, in order to recover this compensation, an injured party will need to provide strong evidence of someone else's negligence. This can be a difficult endeavor when the at-fault party in question is a truck driver or trucking company. Fortunately, there are certain business records that accident victims can use to help strengthen their claim against a trucking company and its employees.
Fleet Management Records
Trucking companies are required to keep detailed records of their fleet and the various cargoes they ship. These companies are, for instance, required to take note of whenever their vehicles are inspected and what the results of those inspections were. After an accident, these records can play a critical role in establishing negligence if they show that:
The company encouraged unsafe driving practices;
The company encouraged its drivers to violate federal hours of service rules by creating unreasonable deadlines;
The company didn't inspect, maintain, or repair its vehicles properly; or
The company had a history of safety violations.
Unfortunately, trucking companies often balk at providing these records to accident victims, in which case, an attorney can step in and force the company to comply.
Email Communication Records
Many businesses are also legally required to retain records of email communications. Again, the contents of these communications can be used to help establish a trucking company's negligence if those emails reveal implicit and explicit encouragement of unsafe business practices, or even a lack of communication between management and employees about vehicle maintenance, training, and compliance with federal regulations.
Hiring and Employment Records
A trucking company's hiring and employment records can also be used to establish negligence, as these documents will show whether the company carefully vetted future employees. For instance, a company that knowingly hired unqualified drivers could be held liable for an accident caused by a driver who didn't have the proper qualifications or training to drive a commercial vehicle. Employment records can also reveal how long a particular driver was employed, as well as the types of training he or she received. If this training was inadequate, then the injured party could be entitled to damages.
Insurance Policies
A company's insurance policies won't necessarily help an accident victim prove negligence. This information is, however, critical when it comes to determining:
The type of coverage that a trucking company has;
The maximum amount available for each type of coverage; and
The overall maximum amount that can be paid out per claim.
Unfortunately, insurance policies are notoriously convoluted, making it especially important for accident victims to reach out to an attorney who is well-versed in deciphering these types of documents.
Contact an Atlanta Truck Accident Lawyer
At Shiver Hamilton Campbell, our dedicated Atlanta truck accident attorneys have the resources and skills to gather and preserve the kinds of evidence that can strengthen your personal injury claim. Call us at 404-593-0020 to learn more about how we can help you fight for the compensation you deserve.
Sources:
fmcsa.dot.gov/safety/company-safety-records
fmcsa.dot.gov/regulations/hours-service/summary-hours-service-regulations