The Dangers Of Reckless Driving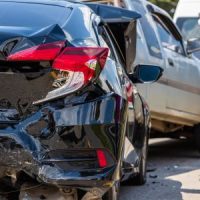 We've all seen reckless drivers, swerving in and out of lanes, speeding, and tailgating. While many of us have been fortunate enough to avoid a collision or altercation with one of these motorists, reckless driving can and does lead to serious accidents, resulting in significant property damage and severe injuries. Those whose accidents were caused by a reckless driver should not have to bear the cost of paying for the consequences, but can seek compensation from the at-fault driver who caused the crash.
What is Reckless Driving?
Georgia law defines reckless driving as when someone willfully or wantonly disregards the safety of the people or property around them while driving. A wide range of actions can qualify as reckless when driving, including:
Failing to yield the right-of-way to another driver, pedestrian, or cyclist and often occurs when a driver fails to wait for oncoming traffic when making a left turn;
Weaving in and out of traffic, or cutting other drivers off;
Excessive speeding, which makes it much likelier that a driver will lose control of a vehicle and also increases the severity of a resulting collision;
Running a red light or stop sign;
Tailgating, or following another vehicle too closely, which significantly reduces a driver's ability to react in the event of a sudden need to brake ;
Driving while under the influence of drugs or alcohol, which affects a driver's reflexes and impairs his or her judgment; and
Passing over a double yellow line, which indicates that drivers are not allowed to pass.
Unfortunately, this type of driving has become increasingly common in Georgia, where the convictions for reckless driving jumped to nearly 14,000 in 2020.
Penalties for Reckless Driving in Georgia
Motorists in Georgia who engage in reckless driving could end up convicted of a misdemeanor crime. Those convicted of reckless driving face up to $1,000 in fines, probation, and a year in jail. In addition to these criminal penalties, reckless drivers could also be required to compensate accident victims for both economic and non-economic damages. The former include:
Reimbursement for medical expenses, such as the cost of hospitalization, surgery, and medications;
Reimbursement for any wages lost while the victim was recuperating; and
Reimbursement for the cost of vehicle repair and replacement.
Injured parties can also recover non-economic damages, which cover losses that are more difficult to quantify, like the physical pain and suffering and emotional distress that comes with sustaining serious injuries. For help determining what types of damages you could recover after filing a successful personal injury claim, don't hesitate to reach out to our office today.
Contact Our Atlanta Legal Team for Help
If someone drives recklessly and causes a crash, they could be held liable for resulting injuries.
To set up a free case review with a dedicated Savannah car accident lawyer, call Shiver Hamilton Campbell at 404-593-0020. You can also reach us via online message. We are standing by and eager to begin working on your case.
Sources:
dds.georgia.gov/dds-reports
nhtsa.gov/risky-driving/speeding