The Dangers of Swimming Pool Drains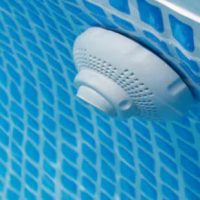 While swimming pools are synonymous with summer fun, it's important for pool owners, parents, and children to understand that swimming can also be dangerous. One hazard, for instance, that many pool users aren't aware of is the presence of pool drains, which require proper installation and maintenance to avoid causing potentially devastating injuries.
Pool Drain Entrapment 
Pool drains play a crucial role in circulating water through a pool's filtering system, removing debris and dirt and keeping the water clean. This, however, requires strong suction that in turn creates a vacuum effect, often exerting as much as 350 to 500 pounds of pressure. The strong suction from these drains can cause entrapment, of which there are five main types, including:
Mechanical entrapment, which happens when jewelry, a bathing suit, or even fingers and toes become lodged in a non-compliant drain or cover;
Hair entrapment, which occurs when the hair becomes entangled in the outlet cover;
Limb entrapment, where the arms and legs become stuck against the drain;
Body entrapment, which occurs when a body part becomes stuck against the drain's suction; and
Evisceration, which occurs when a drain's suction causes disembowelment.
To help prevent these kinds of devastating injuries, federal law requires that all commercial pools install compliant drain covers in their facilities. Unfortunately, many older residential pools still use non-compliant drain covers, so a pool drain that has become damaged, disconnected, or that suffers from a design defect, could end up proving very dangerous to an unsuspecting pool user.
Avoiding Pool Drain Entrapment 
All forms of entrapment can prove extremely dangerous, especially for children. To help avoid these kinds of devastating incidents, pool owners should be sure to have their pool inspected by an industry professional, invest in a new anti-entrapment outlet cover, and replace any broken or missing drain covers. There are also steps that parents can take to help protect their children from entrapment, including directing pool users to stay away from drains and suction fittings and notify the pool owner right away if they notice a missing or damaged drain cover. Unfortunately, even when a parent uses the utmost care in supervising his or her children, a person could still end up suffering a pool drain injury. In these cases, the manufacturer of the pool drain cover, or the pool owner him or herself could be held liable for the child's injury and required to compensate the injured child for his or her medical bills and pain and suffering.
The Legal Representation You Deserve 
If your child was injured while swimming in a commercial or residential pool because of a faulty drain, you could be entitled to compensation for your child's medical bills. Please call the experienced and compassionate Marietta personal injury lawyers at Shiver Hamilton Campbell to learn more about your legal options following a swimming pool accident. You can set up a free consultation by calling our office at 404-593-0020 or by submitting one of our brief online contact forms today.
Sources:
 cpd.sccgov.org/sites/g/files/exjcpb706/files/RH_Entrap_Avoidance_Guidelines.pdf
des.nh.gov/sites/g/files/ehbemt341/files/documents/2020-01/wmb-entrapment-vgb-act.pdf