NHTSA Predicts Reduction in Fatal Car Accidents in 2023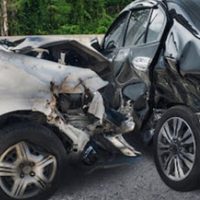 Fatal car accidents have been on the rise for the last decade. Recently, however, the National Highway Traffic Safety Administration (NHTSA) reported that there have been slow, but perceptible reductions in these numbers over the last four quarters. The latest estimates for the first quarter of 2023 confirm this trend. Unfortunately, thousands of fatal car accidents still occur on our nation's roads every year, leaving devastated loved ones in their wake.
First Quarter Fatality Estimates for 2023 
According to the most recent report from the NHTSA, an estimated 9,330 people lost their lives in car accidents in January, February, and March of this year. While these numbers are still alarming, they do represent a decrease of around 3.3 percent from the first quarter of 2022, when 9,645 people lost their lives in car accidents. The newest data represents the fourth straight quarterly decline in car accident fatalities after seven quarters of increases (starting in 2020). Interestingly, the decrease doesn't seem to be related to fewer drivers on the road, as the vehicle miles traveled (VMT) in the first few months of 2023 increased by almost 2.6 percent.
Fatal Car Accidents in Georgia 
According to the NHTSA, all ten regions in the U.S. expected decreases in fatalities, although only 32 states reported lower fatality rates. Fortunately, this trend has proven to be true in Georgia, where 410 people lost their lives in car accidents in the first quarter of 2023, as compared to 468 from the previous year. This represents a 3.7 percent decrease in car accident fatalities, which is even higher than the national average. While any decline in auto accident fatalities is an encouraging sign, the reality is that far too many people are still losing their lives on U.S. roads. The rate of pedestrian accident deaths, for instance, has continued to increase across the country.
Recovery Options 
Despite recent efforts to prioritize traffic safety in the U.S. (a multi-pronged federal initiative that focuses on motorist safety was launched last year), driving on our nation's roadways is a lot more dangerous than it used to be. Motorists who find themselves mourning the loss of a loved one because of a deadly car accident can and should recover compensation from the at-fault parties responsible for that crash. A successful claimant could recover reimbursement for their loved one's medical bills, lost wages, and pain and suffering, as well as their own emotional distress. While no amount of money can make up for the loss of a beloved relative, recovering monetary damages can help ease the financial burdens of grieving families while they attempt to recover.
Your Legal Problems are Our Passion 
At Shiver Hamilton Campbell, our dedicated Atlanta wrongful death lawyers pride themselves on fighting for the rights of injured accident victims throughout the state of Georgia. To speak with a member of our legal team about your own options following the devastating and fatal car accident of a loved one, please call 404-593-0020 and set up a meeting today.
Sources: 
crashstats.nhtsa.dot.gov/Api/Public/ViewPublication/813482
law.justia.com/codes/georgia/2020/title-51/chapter-4/section-51-4-5/