Shiver Hamilton Campbell Recently Resolved A Tractor Trailer Crash Case For $2,000,000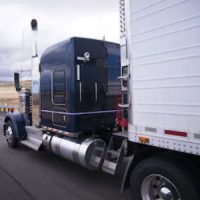 We were recently referred a tractor trailer case arising out of a South Georgia from a local firm. Our client had the right of way when a tractor-trailer driver suddenly turned left.  Witnesses claimed our client was speeding.  Our attorneys and reconstruction experts were able to demonstrate that the tractor trailer driver could have seen our client before turning left.  Our Client sustained $200,000 in medical bills and serious orthopedic injuries.  

Within a month of being referred the case, we filed a lawsuit and performed a reconstruction of the crash. Instead of litigating the case, the insurance company decided to pay its policy limits even though it disputed all liability for the crash. Shiver Hamilton Campbell lawyers are trained to resolve cases as quickly as possible, while paying attention to every detail of the case. This combination of urgency and thoroughness allows us to provide the compensation our client so desperately needs. It was an honor that another capable law firm trusted us with the referral of this case.