Pool Drowning Accidents Increase During the Summer Months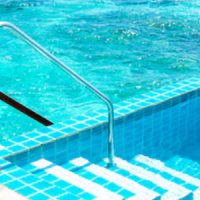 With summer underway, many families with young children are cooling off by visiting local swimming pools. While this is a fun and healthy form of exercise when a child is supervised, it can also be very dangerous. It is critical for parents and pool owners to have a thorough understanding of the risks of drowning accidents this summer.
How Prevalent are Drowning Accidents Among Children? 
According to the Centers for Disease Control and Prevention (CDC), drowning is the leading cause of death for children between the age of one and four and the second leading cause of death (behind car accidents) for children between the ages of five and 14 years old. Every year, more than 4,000 fatal drownings occur in the U.S., which breaks down to an average of eleven fatalities per day.
The number of nonfatal drownings is even higher, at 8,000 a year. These numbers are alarming, as even when a drowning doesn't result in death, it can lead to serious long-term health problems. For instance, a loss of oxygen supply to the brain can result in permanent brain damage. Unfortunately, non-fatal pool drownings involving young children seem to be on the rise, as there was a 17 percent increase in these kinds of accidents between 2020 and 2021. While they can happen at any time and in any place where there is water, the majority of drowning accidents occur in residential and commercial swimming pools during the summer months.
Factors that Increase the Chances of a Drowning Accident 
Certain factors make it much more likely that a child will be involved in a drowning accident. Being unable to swim, for instance, significantly increases a child's chances of drowning. Other factors that make these kinds of accidents more likely include:
Missing or ineffective fencing around pool areas, as four-sided fences reduce a child's risk of drowning by more than 80 percent;
A lack of adult supervision;
Failing to ensure that pool drains and pipes have adequate covers;
Failing to ensure that children use life jackets or other flotation devices; and
Making sure that there is no standing water near pool ladders and stairs, which can result in slip and fall accidents and subsequent submersion.
Tragically, even a parent who uses the utmost care could end up with his or her child involved in a pool drowning accident. When these accidents are the result of a property owner's negligence, the victim could be entitled to compensation for medical bills, disability, pain and suffering, and if the accident was fatal, wrongful death.
Marietta Pool Accident Premises Liability Lawyers 
If your own child was injured in a pool accident this summer, don't hesitate to call the experienced Atlanta pool accident premises liability lawyers at Shiver Hamilton Campbell to learn more about your legal options. You can discuss your case with a member of our legal team by calling 404-593-0020 or by completing one of our online contact forms. Call or contact us online to get started on your personal injury case today.
Sources: 
cdc.gov/drowning/facts/index.html
cpsc.gov/Newsroom/News-Releases/2022/CPSC-Report-Shows-Fatal-Child-Drownings-Remain-High-Nonfatal-Drowning-Injuries-Spiked-by-17-Percent-in-2021