Major Rideshare Companies Reducing Insurance Protection in Georgia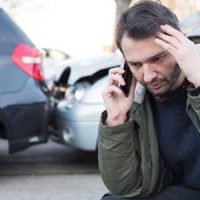 If you live in Georgia and use rideshare services provided by companies like Uber and Lyft, you should know that the amount of insurance that protects you in the event of a collision was recently lowered significantly. Starting on July 1st of this year, Uber and Lyft reduced the amount of uninsured/underinsured motorist (UM/UIM) coverage that they provide for their drivers and passengers in Georgia by almost 90 percent, placing thousands of people at risk of not being able to cover their losses in the event of an accident.
New UM/UIM Insurance Limits for Rideshare Service Providers in Georgia 
Prior to the recent legal change, rideshare companies in Georgia were required to provide uninsured and underinsured motorist coverage of at least $1 million to pay for the losses of anyone who was injured in an accident with one of their drivers. However, starting on July 1st, this figure was lowered significantly, with the companies now only being required to offer UM/UIM coverage of $300,000 for bodily injuries per accident, with a maximum of $100,000 for the injury or death per person. This represents a loss in the level of protection offered to passengers of 90 percent.
A Nationwide Trend 
Georgia isn't alone in experiencing the recent reduction in coverage provided by rideshare companies, as the industry has been aggressively lobbying for the change across the country. Earlier this year, for instance, Nevada stopped requiring Uber and Lyft to provide heightened levels of insurance, while the companies successfully opposed a bill in Oregon that would have required rideshare companies to provide the same types of insurance as taxi companies. Similarly, in Colorado, lobbyists for Uber and Lyft amended a bill, reducing the amount of insurance rideshare companies must offer. These endeavors will undoubtedly leave passengers and other motorists at risk of not having their losses covered in the event of an accident with an Uber or Lyft driver.
What UM/UIM Policies Cover
Uninsured motorist coverage protects policyholders who are injured in accidents with drivers who don't carry liability insurance. Underinsured coverage, on the other hand, steps in when someone is injured in an accident with a driver who is insured, but whose policy limits don't cover the entirety of the victim's losses. By lowering their UM/UIM limits so much, rideshare companies in Georgia are putting accident victims at risk of not being able to receive full coverage for their medical bills and other losses.
Call Today for a Free Review of Your Case 
If you or a loved one were injured in an accident with a rideshare driver, you may be facing new challenges when it comes to recovering compensation for your losses. For help maximizing your compensation, please call the experienced Atlanta Uber & Lyft accident lawyers at Shiver Hamilton Campbell. Our legal team will evaluate your claim and walk you through your legal options. You can get started by calling our office at 404-593-0020 or by completing one of our online contact forms.
Sources: 
wtoc.com/2023/07/07/new-ga-law-changes-insurance-coverage-required-rideshare-services/#
atlantanewsfirst.com/2023/06/23/uber-lowers-passenger-protection-insurance-by-90-change-affects-everyone/