Keep An Eye Out For Signs Of A Concussion After Your Car Crash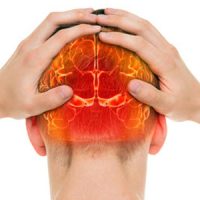 Concussions and other types of traumatic brain injuries (TBIs) are among the most common injuries suffered by car accident victims. Not only do these injuries cause intense pain and potentially permanent disability, but diagnosing and treating them can put significant financial strain on injured parties and their families due to missed work and the cost of medical treatment.
How Do I Know if I Have a Concussion?
There are a variety of different signs and symptoms that could indicate a concussion, but the most common include:
Headaches ;
Nausea or vomiting;
Unusual drowsiness;
Dizziness or blurry vision;
A ringing in the ears;
Sensitivity to light or sound;
Disorientation or confusion; and
Difficulty concentrating.
These symptoms, however, are more typical amongst those whose concussion qualifies as mild. Moderate to severe TBIs, on the other hand, come with more serious symptoms, like:
Seizures or convulsions;
Loss of consciousness;
Ongoing headaches;
Dilated pupils in one or both eyes;
Clear fluid draining from the nose or ears;
Numbness or weakness in the extremities;
Sudden mood swings;
Slurred speech; and
A loss of muscle coordination.
Car accident victims who experience these kinds of symptoms should seek medical attention as soon as possible to begin treatment.
How Soon After a Crash Will I Start Experiencing Symptoms?
Less severe concussions often don't manifest for a few days, or even weeks after an accident. With severe concussions, however, a person could lose consciousness immediately upon striking his or her head and begin experiencing other symptoms within hours. Not all signs of a concussion are immediate, but some do tend to show up quicker than others, including nausea and headaches.
How are Concussions Diagnosed?
Because concussions happen on the inside of the skull, they aren't always immediately apparent. This can make it difficult to know whether a person is suffering from a TBI, which is why it is so important for those who are suffering symptoms to see a doctor. A medical professional will be able to conduct a physical examination, as well as order the tests that can confirm a concussion, like x-rays, MRIs, and CAT scans. The earlier this happens, the sooner an injured party can start treatment.
How Long Do Concussions Last?
How long a car accident victim experiences concussion symptoms depends on a range of factors, including how severe the injury was and how quickly he or she started treatment. In some cases, for instance, symptoms from a concussion can last between four and six weeks. More severe TBIs, on the other hand, could end up affecting the injured party for years to come. Some of those whose symptoms do last longer than six weeks may be suffering from post-concussion syndrome, which could require additional treatments.
Reach Out to Our Gwinnett County Legal Team Today
At Shiver Hamilton Campbell, our experienced Gwinnett County car accident lawyers are dedicated to helping Georgia residents seek fair compensation for their TBIs and other car accident-related injuries. To find out more about how we could help with your case, call us at 404-593-0020 today.
Source:
mayoclinic.org/diseases-conditions/post-concussion-syndrome/symptoms-causes/syc-20353352