How to Collect Evidence After a Hit and Run Accident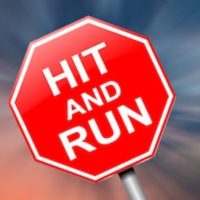 It is not uncommon, after a hit and run accident, for victims to feel overwhelmed, shaken, and uncertain about what steps they should take next. While this is understandable, it's important for accident victims to try to maintain a certain degree of composure, as there are a few things that they can do to help strengthen an eventual claim for compensation. Collecting evidence at this stage is, for instance, of the utmost importance. Read on to learn more about how collecting evidence at the scene of a hit and run accident can increase your chances of securing a favorable settlement.
Gathering Evidence at the Accident Scene 
The immediate concern of an accident victim should be his or her own safety and the safety of anyone else involved in the crash, which could require calling 911 and rendering emergency medical aid. Once the safety of the parties has been ensured, however, accident victims can start gathering evidence, including:
Photographs, which should be taken from various angles to capture vehicle damage, physical injuries, skid marks, and even road conditions;
A verification of the location and time of the accident, which can be confirmed using smartphone geotagging features; and
The contact information of any eyewitnesses who saw the accident occur and may be able to help identify the hit and run driver.
If you took photos and spoke with eyewitnesses after your accident, please call our legal team right away, as we can use this evidence to further investigate your claim.
Other Accident-Related Evidence 
While the aforementioned kinds of evidence can be collected at the scene of the accident, there are other forms of proof that can only be obtained at a later date. This includes:
A written personal account of the accident that contains everything the victim remembers about the crash, including details about the time, weather, and road conditions;
A copy of the police report;
Security and dashboard camera recordings of the crash;
Medical records, including receipts and invoices, as well as details about medical treatments received, the names of medical professionals who have provided treatment, and how the injuries are affecting the victim's day-to-day life; and
Receipts and invoices for vehicle repairs.
All of this evidence will need to be presented to help establish the types of damages suffered by the accident victim. This is true even in cases where the at-fault driver is never identified. In these instances, uninsured/underinsured motorist coverage can help pay for these losses, but only if the claimant provides the proper evidence.
Contact Our Experienced Atlanta Hit and Run Accident Lawyers 
Being involved in a hit and run accident can leave victims feeling powerless, especially if the at-fault driver is never found. Fortunately, even in these cases, there are recovery options for injured parties. To learn more about these options, feel free to call the experienced Marietta hit and run accident attorneys at Shiver Hamilton Campbell today. You can reach us at 404-593-0020 or via online message.
Sources:
 oci.georgia.gov/insurance-resources/auto
forbes.com/advisor/car-insurance/what-to-do-after-accident/