How Are Wrongful Death Damages Divided In Georgia?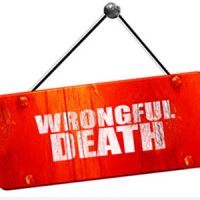 The death of a loved one is one of the most difficult experiences that a person can go through. Losing a loved one can, however, be even more devastating when it was the result of someone else's carelessness. In these cases, the surviving family members of the accident victim could be entitled to financial compensation if they can prove that the at-fault party's wrongful act or negligence caused the accident. The basic legal guideline in Georgia is that any damages awarded in a wrongful death case must be split equally between a surviving spouse and surviving children. The issue can, however, become more complicated when more family members are involved.
What is Wrongful Death?
When someone's negligent or intentional acts or inaction cause another person's death then the at-fault party can be held liable by the victim's surviving family members in a wrongful death lawsuit. It can be helpful to think of a wrongful death claim as a type of personal injury lawsuit, where the victim is no longer able to claim compensation. Because he or she cannot seek justice for the accident, the law grants certain survivors the right to do so on the victim's behalf.
Claims Filed by Surviving Spouses
In Georgia, only certain family members of an accident victim can file wrongful death lawsuits. If, for instance, the victim left a surviving spouse, then that person has sole authority to file suit. This is true regardless of whether or not the victim and the spouse have children in common. When a surviving spouse files a wrongful death claim, he or she will be required to include any children in the claim and then share the award with those children. However, a surviving spouse will always be entitled to at least one-third of the total compensation. The portion of the damages awarded to a minor child will usually be held in trust by a parent or guardian.
Claims Filed by Surviving Children
If a victim was divorced, widowed, or unmarried at the time of death, then his or her surviving children can file suit and will jointly be entitled to any compensation that is awarded. If, on the other hand, a victim had surviving grandchildren, but no living children, then those grandchildren can claim the share of compensation that their parents would have recovered.
Claims Filed by Surviving Parents
If a decedent didn't leave behind a spouse, child, or dependent, then his or her surviving parents can file a wrongful death claim on the victim's behalf. In the event that a decedent isn't survived by any family members or dependents, then the court can appoint a personal representative to file suit on behalf of the victim's estate.
Contact an Atlanta Wrongful Death Lawyer
If you lost a loved one because of someone else's misconduct, you should not have to be responsible for shouldering the financial consequences on your own. Contact the dedicated Atlanta wrongful death attorneys at Shiver Hamilton Campbell today to learn more about your legal options.
Sources:
ga.elaws.us/law/section51-4-2
ga.elaws.us/law/section51-4-5