FMCSA Proposes Speed Limiters For Commercial Trucks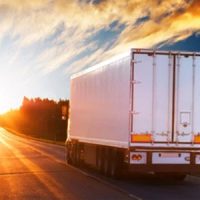 A collision with a tractor-trailer is one of the most serious types of car accidents in which a person can be involved. As more and more of these vehicles make their way onto U.S. roadways, regulators have begun proposing new ways to reduce the likelihood of truck accidents. Recently, the federal administration announced its intention to move forward with a rule proposing a requirement that commercial vehicles be equipped with speed limiters.
The Issue of Speed
Truck accidents, like any other type of vehicle collision can have a variety of causes, but speed has been found to be a significant factor in many truck accident cases. In 2019 alone, for instance, nearly 1,000 truck accidents were determined to be caused by trucks traveling at speeds of over 70 mph. High speeds are always dangerous for drivers, but when it comes to large commercial vehicles, pose a particularly high risk of fatality. Under the Federal Motor Carrier Safety Administration's (FMCSA's) new proposals, speed limiters would make it impossible for trucks to travel beyond certain speeds, thereby reducing the chances of speed-related accidents.
The FMCSA's Proposal
The new proposal is not the first time that the FMCSA has considered the problems of high speed and commercial vehicles. In 2016, for instance, the agency proposed installing speed limiters on trucks that weigh more than 26,000 pounds. The proposal did not, however, involve determining a maximum speed limit at which the vehicles would travel. The agency's newest proposal attempts to fill this gap by working with trucking groups and the public to come up with a speed limit at which commercial trucks would not be allowed to travel.
Requests for Comment
The proposal itself is still in the fact-finding and data-mining phase, with the FMCSA asking for public opinion on a few specific questions, mostly regarding the programming or adjustment of engine control units (ECU) that would be used to impose speed limits. These questions include:
What percentage of commercial vehicles fleets currently use speed limiting devices and at what maximum speed are the devices typically set?
What skills, training, tools, and equipment would be needed to adjust to an ECU program?
How long adjustment or reprogramming of an ECU would take and where it could be completed?
Whether the FMCSA should consider a retrofit requirement regarding trucks over a certain age?
Whether the rule should be broadened to include trucks between 10,001 and 26,001 pounds?
In its notice, the agency also said that it is considering making the rule only applicable to trucks that were manufactured after a certain date, perhaps 2003. Whatever the result, such a requirement would likely have a significant impact on the increasing rate of truck accidents occurring in Georgia and across the country.
Set Up a Free Consultation with Our Atlanta Truck Accident Attorneys Today
To speak with one of the experienced Savannah truck accident lawyers at Shiver Hamilton Campbell about how excessive speed contributed to your own collision, call 404-593-0020 and set up a free case review today.
Sources:
fmcsa.dot.gov/regulations/docket-no-fmcsa-2022-0004-parts-and-accessories-necessary-safe-operations-speed
regulations.gov/commenton/FMCSA-2022-0004-0001