Federal Appeals Court Upholds $15 Million Verdict In Georgia Wrongful Death Case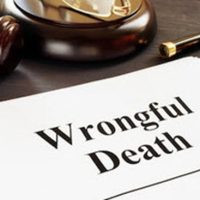 Accidents involving commercial trucks often result in devastation for the other motorists involved. You do not need to be an engineer or a doctor to understand why. When a multi-ton tractor-trailer hits a regular passenger car, the latter is at a severe disadvantage. This makes it all the more imperative that drivers entrusted with commercial vehicles act in a safe and responsible manner.
Jury Rejected Defense Theory of "Unforeseen Medical Emergency"
A recent decision from the U.S. 11th Circuit Court of Appeals, Holland v. Cypress Insurance Company, provides an apt illustration of what can go wrong when it comes to commercial truckers. This case involved a December 2016 accident in Gainesville, Georgia. A man named Harper was driving a commercial tractor-trailer. He was on the phone with his wife when he started coughing. Harper ended the call but continued to drive. Another truck driver on the road that day later testified that Harper was driving "erratically, even to the point of one time crossing over into oncoming traffic."
Things only deteriorated from there. Harper's tractor-trailer eventually overturned. The trailer part detached then struck and killed another man. Witnesses said the victim's body was found "on the ground behind the trailer several minutes after the wreck." Harper also later died at the hospital as a result of his injuries.
The victim's mother and estate subsequently filed a wrongful death lawsuit against Harper's estate and his insurance company. After a four day trial, a federal jury in Georgia held the defendants' were responsible for the accident and awarded the plaintiffs $13 million in damages for wrongful death, an additional $2 million for pain and suffering, and approximately $30,000 for the victim's medical and funeral expenses. Separately, the jury ordered the defendants to pay $6 million in legal fees due to Harper's "bad faith."
On appeal, the 11th Circuit upheld the combined $15 million verdict on wrongful death and pain and suffering. The defense's main argument on appeal was that the evidence did not support a finding of negligence. Rather, the defense's theory was that Harper suffered an "unforeseen medical emergency" that caused him to lose control of his tractor-trailer just before the accident. In Georgia law, this is known as the "act of God" defense.
But the 11th Circuit was not buying it. On the contrary, it held that the evidence of negligence "seems overwhelming." There was the other truck driver who testified that Harper was driving erratically for at least a couple of miles. At no point did Harper attempt to pull over. The jury also heard evidence that strongly suggested that Harper took hydrocodone pills while he was driving. This was sufficient for the jury to infer negligence.
The 11th Circuit did, however, ask the trial court to reconsider the award of attorney fees, based on some recent decisions from the Georgia Court of Appeals on this issue.
Speak with a Georgia Wrongful Death Lawyer Today
Millions of dollars cannot bring a loved one back. But they can help a shattered family to rebuild their lives after suddenly losing a family member in a preventable auto accident. If you need legal advice or representation from an experienced Atlanta car accident lawyer, contact Shiver Hamilton Campbell today to schedule a consultation.
Source:
scholar.google.com/scholar_case?case=1416914258036175956