Electric Shock Water Injuries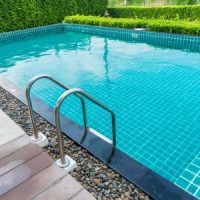 When people imagine the dangers of water activities they often imagine that drowning is the greatest risk, especially for children. While this is true, it's important to note that drowning is not the only danger of engaging in water activities. Electric shock, for instance, which occurs when an electrical current in the water enters a person's body, can cause paralysis, cardiac arrest, organ failure, severe burns, and brain damage.
Electrocution in Water 
Electrocution in water occurs when an electric current is released while someone is in the same body of water. Often, this release can be linked to faulty or poorly maintained wiring either:
In swimming pool equipment, like pumps, lights, vacuums, filters, and switches; or
On boat launches, docks, and boats.
Other problems that could result in electric shock drowning in these locations include:
A lack of GFCI protection for lighting, fixtures, circuits, and switches;
Aging electrical wiring;
Uninsulated electrical wiring;
Improperly placed outlets;
Using damaged electrical cords; and
Falling or damaged power lines.
These types of issues can have devastating consequences for those who are in a nearby body of water, causing electric shock and potentially deadly injuries.
Injuries Caused by Electric Shock
 Unfortunately, there is no visible sign of electric currents in water, which means that victims of electric shock often don't discover the problem until they begin experiencing one or more of the following signs:
A tingling sensation;
Muscle cramps and spasms; and
Paralysis.
High-voltage shocks in the water can cause devastating injuries and long-term damage, including everything from severe tissue damage and burns to organ failure and cardiac arrest, all of which can result in permanent disability or death via drowning. The severity of these injuries will depend on the strength of the current, how long the victim was exposed to the current, and the path of the current through the victim's body.
Liability for Electric Shock Water Injuries 
Sadly, most electrocution water accidents are preventable and are the result of someone else's negligence. In these cases, accident victims can recover compensation to pay for their medical bills, lost wages, disability, and pain and suffering, but only if they can provide proof of what caused the accident. A pool owner who didn't repair or inspect electrical wires, for instance, could be required to compensate someone who was injured when those wires electrified the water. Similarly, if a person was injured while swimming at a dock, the marina could be held liable if it failed to place adequate warning signs. If, on the other hand, a wire was defectively manufactured, then the company responsible for designing and manufacturing it could bear responsibility for the accident.
Let Our Experienced Atlanta Personal Injury Lawyers Help 
If you or a loved one were injured in a water accident, call 404-593-0020 and set up a meeting with one of the dedicated and compassionate Atlanta personal injury attorneys at Shiver Hamilton Campbell today. You can also get in touch with a member of our legal team via online message.
Sources: 
nfpa.org/Public-Education/Staying-safe/Electrical-safety-around-water#:~:text=
esfi.org/electric-shock-drowning-water-and-electricity-dont-mix/