Do I Need A Truck Accident Attorney if Iu2019ve Been in A Collision With A Tractor Trailer?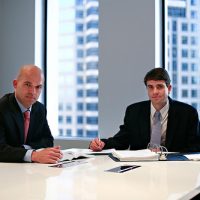 Do I need a truck accident attorney?
If you've been injured in an auto accident and you were not at fault, then hiring a truck accident attorney is often the best way to ensure a fair settlement, especially when the collision involves a tractor-trailer or commercial vehicle.  While not every auto accident claim you file requires attorney assistance but if you've been hurt, it's best to let an expert attorney in personal injury fight for your rights.
Trucking collisions are typically more complex and difficult to handle than the average automobile collision. This is because truck drivers and their companies are regulated by a great multitude of federal and state laws, many of which do not apply to the average class non-commercial driver. Some of the things these rules require are that drivers and their companies;
perform certain maintenance and inspection procedures
comply with certain licensing and driver qualifications
require that drivers only be allowed to work a certain number of hours per day
and many more even including rules on driver's using cell phones!
Now, this may feel overwhelming and it can be if you aren't an expert in this area of law let alone unaware of the many new regulations. But you don't have to go it alone. Here, at Shiver Hamilton Campbell, we are experienced truck accident attorneys that are familiar with these laws and regulations.  Let us gather evidence and investigate the wreck while you recover from your injuries.
Our attorneys and trained legal assistants understand how devastating these accidents are and know what it takes to handle these cases. Our mission it to be more than just your attorney, but also truly be a legal counselor and answer your questions and explain legal procedures along the way. We will advocate your rights and fight to get you the fair and just compensation you deserve.