Did Automotive Software Failure Cause Your Car Accident?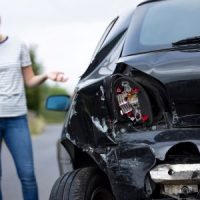 Built-in computer systems have drastically improved our driving experiences, making it easier to avoid collisions and get where we need to go. Unfortunately, this software doesn't always work like it should, which can put motorists at risk of serious injury. It is, however, possible for those who can prove that a manufacturer's negligence caused an accident to recover compensation for their injury-related medical bills, property damage, and lost wages.
How Automotive Software Works 
Most new vehicles are equipped with more than 100 electronic control units (ECUs), which are made up of embedded microprocessors, firmware, memory, circuitry, and network connection. Software is also embedded into ECUs by vehicle manufacturers and controls everything from the engine and brakes to airbags and GPS. Unfortunately, a problem with any single component in the software can result in the failure of the entire system. These failures can have devastating consequences, if for instance, they affect automatic braking, a car's electronic stability, or the proper functioning of the forward collision avoidance systems. Problems like this can result in everything from rear-end collisions to rollover accidents.
 Accidents Caused by Electronic System Errors
When a vehicle's software fails and important electronics systems stop working, the results can be serious. For instance, Nissan came under fire a few years ago when it was discovered that one of its models had a problem with the software in its automatic emergency braking systems, which caused cars to stop suddenly with no warning, putting occupants at risk of a collision with other vehicles. Similarly, just last February, Tesla recalled almost 400,000 of its vehicles, warning drivers that its experimental driver-assist software could cause crashes in intersections.
Vehicle manufacturers are supposed to carefully design and test their products to make sure that these kinds of problems don't occur. This means that companies must conduct quality assurance tests for software in their vehicles, ensuring that it is functionally safe. When they fail to take the necessary precautions and create a defective product, they can be held liable by accident victims.
 Recovering Damages
While we expect electronic vehicle systems to make our lives easier and reduce our risks of being involved in an accident, they can actually end up causing the very types of accidents they are meant to prevent. This can leave injured parties struggling with mounting medical debt, expensive repair costs, and lost income. In these cases, accident victims can often seek compensation for these losses from the at-fault companies who designed or manufactured the defective electronics systems. If you were hurt in an accident caused by vehicle software failure, you should consider speaking with an experienced car accident lawyer about your legal options, as you may qualify for compensation.
 Experienced Atlanta Car Accident Attorneys
Call the dedicated Atlanta car accident lawyers at Shiver Hamilton Campbell to learn more about filing a legal claim against the vehicle manufacturer responsible for your own crash. You can reach us at 404-593-0020 or by sending us an online message. Initial consultations are offered free of charge so don't hesitate to call or contact us online today.
 Sources: 
forbes.com/sites/tanyamohn/2019/03/29/2017-2018-nissan-rogue-automatic-emergency-braking-presents-unreasonable-risk-safety-group-says/?sh=398108ce76c3
cnbc.com/2023/02/16/tesla-recalls-362758-vehicles-says-full-self-driving-beta-software-may-cause-crashes.html