Construction On Accident-Prone Georgia Interchange To Start Soon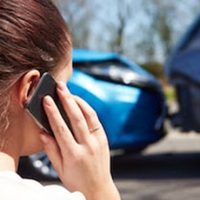 The interchange at interstate 285 and interstate 20 East is one of the busiest (and most dangerous) in Georgia. Fortunately, new plans to fix this part of the roadway are set to begin early next year, and if successful, could significantly reduce the number of serious car accidents in the area.
Problems with the Interchange
Drivers have struggled with the interchange at interstate 285 and interstate 20 East for years. This is in large part due to the design of the junction, which creates an optical illusion that makes it hard for drivers to perceive the steep curve lying ahead until it is too late to come to a stop. These design problems have been responsible for an increasing number of serious accidents over the last few years. In fact, according to the Georgia Department of Transportation, more than 3,000 car accidents occurred at the interchange in a five year period and last year, the interchange was ranked the 25th worst bottleneck in the country. Although Georgia transportation safety authorities have tried to address the problem by placing safety and warning signs along the route, accidents continue to occur at the interchange, probably because the road is a high-speed junction and motorists may not be able to read the signs.
Construction Plans
As a result of continuing concerns over the design of the interchange at interstate 285 and interstate 20 East, the Georgia Department of Transportation has decided to move ahead with a construction project that could minimize safety risks. The new construction plans are part of a $2 billion initiative by the Georgia Department of Transportation in DeKalb County and call for the addition of a flyover bridge that will hopefully facilitate the smooth flow of traffic in the area. Slated to begin in the early half of 2023, the project will probably not be completed until 2026.
Liability for Road Design-Related Car Accidents
City, county, and state agencies that build unsafe roads can be held liable for their failure to use the proper materials or for their use of an unsafe design. These kinds of claims can, however, be complicated to file, as they must often be submitted within a much shorter time period. Notice of a civil claim being filed against a city or county agency, for instance, must usually be submitted within six months of the accident. Claimants may then face an uphill battle when proving negligence and could even have their damages capped. Hiring an attorney can significantly increase a claimant's chances of success when filing an accident claim against a transportation agency.
Experienced Atlanta Car Accident Lawyers
If you or a loved one were injured in an accident at the interchange at interstate 285 and interstate 20 East, you could be entitled to compensation for your losses. To learn more, please reach out to the dedicated Atlanta car accident lawyers at Shiver Hamilton Campbell today. You can set up a free consultation with a member of our legal team by calling 404-593-0020 or by sending us an online message.
Sources:
dot.ga.gov/systems/ProjectDocuments/0013915_I285I20_East_Interchange/I-285%20East%20Interchange%20FAQ.pdf
covnews.com/news/overhaul-i-285i-20-east-interchange-nearing-final-approval/