Are You Suffering From Car Accident-Related PTSD?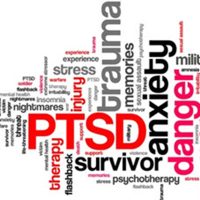 While car accidents often result in physical injuries for the parties involved, they can also leave victims suffering from severe emotional and mental trauma as well. In some cases, this trauma can manifest as Post-Traumatic Stress Disorder (PTSD), which is a mental health condition that can cause a wide range of symptoms, including difficulty sleeping, flashbacks, irritability, and severe depression. Fortunately, car accident victims who can demonstrate that someone else caused their crash can often collect reimbursement for the cost of obtaining treatment for car accident-related trauma, including PTSD and other mental health conditions.
What is PTSD?
Most people who experience a traumatic event have difficulty adjusting to life afterwards, but with time and self-care, they are usually able to cope and return to their former activities and relationships. This, however, is not always the case and some people end up suffering from worsening symptoms that may last for months or even years. In these instances, a person could be suffering from PTSD, which is a mental health condition that is triggered by a traumatic event, either because the victim actually experienced the event or even just witnessed it. Symptoms typically fall into four categories:
Intrusive memories, which manifest as recurrent, or unwanted distressing memories of the event, flashbacks, upsetting dreams or nightmares, and severe emotional distress;
Avoidance, symptoms of which could include avoiding thinking or talking about the crash, or avoiding places, activities, or even people that remind the victim of the accident;
Negative changes in thinking and mood, including feelings of hopelessness, difficulty maintaining close relationships, feelings of detachment, and a lack of interest in former hobbies or interests; and
Changes in physical and emotional reactions, such as self-destructive behavior, irritability, trouble concentrating, overwhelming feelings of guilt or shame, and difficulty sleeping.
These symptoms can cause a lot of problems in both social and work situations for victims and may even interfere with a person's ability to go about his or her daily activities. Getting treatment after experiencing PTSD symptoms is critical to reducing those symptoms and improving function.
Recovering Compensation for Accident-Related PTSD
Accident victims who experience PTSD after their crashes could be entitled to recover compensation for their emotional, physical, and financial losses, such as:
The cost of mental health treatment and medications;
Lost wages if they had to miss work while managing their symptoms;
Emotional distress and suffering; and
Loss of quality of life.
In addition to these damages, injured claimants could also be entitled to reimbursement for any other accident-related losses, like treatment for physical injuries or property damage to their vehicle. To recover this kind of compensation, an injured party will need to prove that someone else's negligence was the cause of their accident. For help building your own case, reach out to our legal team today.
Contact a Marietta Car Accident Attorney
If you or a loved one are experiencing PTSD after a serious car crash, the dedicated Marietta car accident attorneys at Shiver Hamilton Campbell may be able to help. Call us at 404-593-0020 to set up a free consultation today.
Sources:
mayoclinic.org/diseases-conditions/post-traumatic-stress-disorder/symptoms-causes/syc-20355967
nimh.nih.gov/health/topics/post-traumatic-stress-disorder-ptsd