Using Black Box Data in Your Truck Accident Case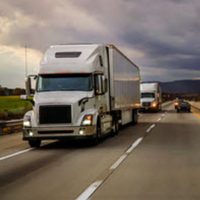 Truck accident cases are different from cases involving passenger vehicles in a lot of ways. The kinds of evidence available to the parties, for instance, isn't the same, as most commercial vehicles have black boxes or Electronic Data Recorders (EDRs), which contain important information that can be used to help determine the cause of a crash. Unfortunately, many trucking companies don't give this data up willingly and it may require the intervention of an experienced attorney to ensure that it isn't erased before it can be used at trial.
What are Black Boxes? 
Commonly known as black boxes, EDRs are installed in most modern commercial vehicles and are used to capture a digital snapshot of what was happening in the truck at the time of an accident. Besides taking a timestamp of the crash itself, these devices can also record other important details, like:
A truck's speed prior to the crash;
The truck's GPS location at the time of the accident;
The route traveled by the truck; and
The length of time the truck driver had been driving at the time of the crash.
These devices can also record when a truck driver hit the brakes, how much he or she  accelerated, and the number of collisions the truck was actually involved in. This information can play a critical role in helping investigators determine what happened during the crash and who was primarily responsible for causing it.
Black Box Data Can be Time-Sensitive 
Data from the black boxes in commercial trucks isn't saved forever. In fact, some systems preserve their data for 30 days, while others may only keep it for a few days. This is why it is so important, following a truck accident, for an injured party to contact a lawyer as soon as possible. Failing to do so can result in vital information being erased or even intentionally destroyed by the trucking company in an effort to avoid being held liable for a crash. Fortunately, this can be avoided by filing an official written request with the trucking company or obtaining a court order, instructing it not to destroy any relevant evidence. Failing to abide by these instructions or to produce the requested evidence could result in civil action and significant penalties for the trucking company. Once collected, the data on the black box will need to be extracted, downloaded, and analyzed, which in turn, could require the assistance of a specialist or expert. At this point, the data on the EDR can be used to start building an accident case, helping establish who was responsible for the crash.
Speak with Our Experienced Atlanta Truck Accident Lawyers 
Black box data isn't the only type of electronic data that can be used as evidence in a truck accident case. Footage from a dashboard camera or cell phone records, for instance, could also play a vital role in proving fault. These kinds of records can, however, be difficult to obtain, so if you were involved in a truck accident and need help obtaining black box evidence, please call 404-593-0020 and set up a meeting with one of the experienced Marietta truck accident lawyers at Shiver Hamilton Campbell today.
Sources: 
nhtsa.gov/research-data/event-data-recorder
federalregister.gov/documents/2022/06/22/2022-12860/event-data-recorders