Tractor-trailer Driver Charged in GA 316 Fatal Wreck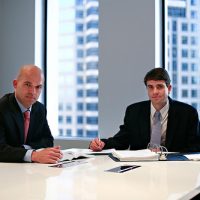 Sadly, a tractor-trailer alleged to be following too closely struck a vehicle on Georgia 316 yesterday and killed a young man. 29 year old Cody Grayson Brantley is reported to have passed away as a result of the truck wreck. The fatal collision occurred near Patrick Mill Road in Barrow County, according to Barrow County sheriffs deputies.
Officials say Roger Bly, the driver of the tractor-trailer, is facing vehicular homicide charges.
These tragic events can be prevented by attentive drivers and leaving an appropriate amount of space between the front of tractor-trailers in the cars in front of them. Federal motor carrier safety regulations strictly enforce following too closely infractions, as they are considered major violations. The weight and velocity of tractor-trailers when hitting vehicles from behind, can cause serious injuries.
Numerous questions need to be answered about this tragedy, about the tractor-trailer driver's driving history, and whether he should have been hired to drive a tractor-trailer.  These are exactly the types of cases that Shiver Hamilton Campbell handles.  It takes lawyers with expertise and determination to get to the bottom of situations like this and then hold the wrongdoers and their insurance companies responsible.